How to update your contact list Follow
1. Go to 'Account' at the top of the page, then click on 'Manage Contacts'.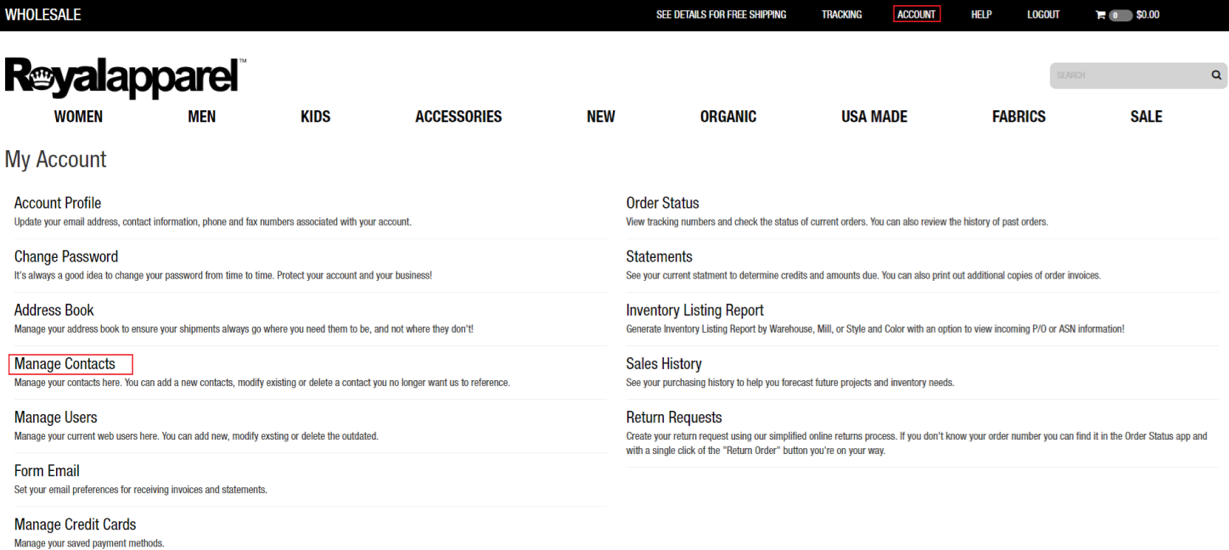 2. You can then create a new contact or update your current contact list, by hitting the drop down menu an selecting a contact.

3. When you select a contact, you can edit their information and update their current address under contact detail or delete the contact by hitting the delete button on the lower left hand corner.